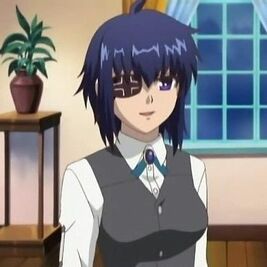 Natose is Yume's personal maid and also the head of security for the Kuonji Mansion .
She has blue hair and wears an eyepatch over her right eye. When in battle she takes a Muay Thai stance. She has a great love for food and is shown to have superhuman abilities when it comes to obtaining it. She grew up on an island together with a younger sister and brother, however she lost her family and her right eye in a tsunami .
She is shown to love gardening and to care about everyone around her, helping Yume with her crisis issues, Chiharu with his crush on Benisu, and anyone else who is in need of help.